Vanessa Hudgens needed seven mall cops after L.A. shopping spree on Friday.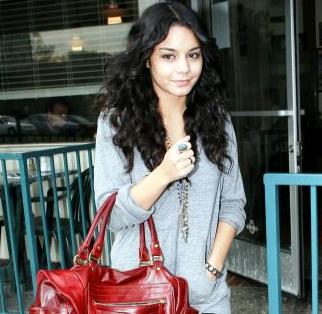 The rent-a-cops walked Vanessa Hudgens out of the Macy's with the type of protection usually reserved for diplomats.
Seven uniformed guards shielded the shy "High School Musical" star from cameras as they walked her to her car, past her car, and then back to her car.
She was also spotted at Universal's City Walk with her mother Gina Guangco and younger sister Stella.
Her mother Gina was furious with the photographers for pestering the 18-year-old star, telling them they'd already gotten their shots. She was adamant at the photographers to stop snapping her daughter.