Since Vanessa Hudgens' nude photos have leaked, there are a lot of speculations that emerge from it. One speculation includes her co-star Ashley Tisdale. Does Ashley Tisdale have a thing for Zac Efron?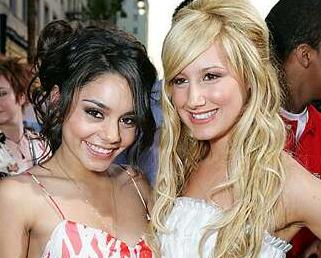 Was that the reason why Vanessa Hudgens felt the need to strip and pose for some seductive photographs? That is the reason given by a source of US tabloid news magazine. It seems like every young girl in America wants Zac, should Ashley be different?
But Ashley Tisdale quickly denied it when she revealed that she is like a sister to both Zac and Vanessa. She has previously revealed that when the cast was in Utah filming she had to teach Zac how to do his own laundry like his mother had always handled detergent duty.
The blonde beauty also revealed it is fun playing a bad girl on screen but in real life her parents keep her grounded and she isn't like some of the other starlets that get into trouble. According to a source, this may be just reading the script of High School Musical into real life but stranger things have happened.
What will be the consequence of the nude pictures leak? Some say this will break Vanessa Hudgens and Zac Efron up, while others say it has strengthened the relationship. Vanessa Hudgens was spotted on Thursday. Photographers out caught her with her 11-year old sister in north Hollywood hitting the gym to keep her body in shape.
Comments
comments