Vanessa had to flee two female fans during a recent trip to New York, after they began passionately kissing her.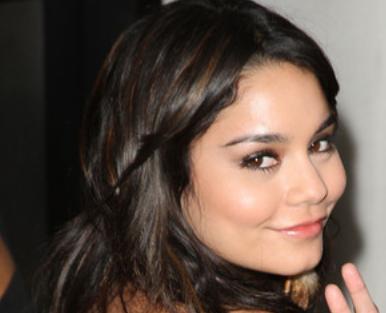 The actress stopped to sign autographs for the pair outside an MTV taping in Manhattan and agreed to hug them both for the snap – which is when the encounter took a more frightening turn.
Hudgens tells the New York Daily News, "It was these two girls in their mid 20s with tattoos and stuff. So they give me a hug and suddenly, I feel someone kissing my neck and this girl was making out with me, my neck!
She added: "I was like 'oh my God!' and I ran away as fast as I could. That's my craziest fan story."