Vanessa Hudgens gets swamped with photographers as she gets out of her Audi convertible at a friend's home in Los Angeles on Thursday afternoon (April 30).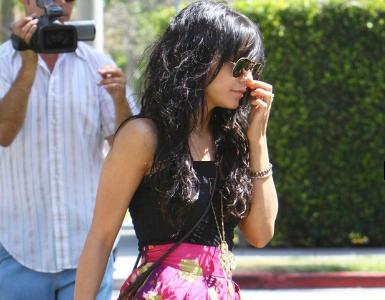 The 20-year-old actress has signed on to star in the upcoming flick, Beastly and Alex Pettyfer will be co-starring alongside her according to E!. Beastly starts shooting this summer in Montreal, Quebec.
Meanwhile, Vanessa Hudgens loves her legs and her "goat toe".
The actress is very proud of what she's got going on below the waist – even though she has a freak toe.
She revealed in the new issue of Self magazine: "I have really strong legs. I inherited them from my dad, who has tree stumps for legs. I've got big calves that look good. When I wear heels, it looks like I've worked out my legs a lot, which is why I love them.
She added: "I also have a big, big, big toe. I call it my goat toe. I can climb anything."
Comments
comments