Vanessa Hudgens, who survived nude photo scandal, has hit out at the attention-seeking exploits of Britney Spears, Lindsay Lohan and Paris Hilton.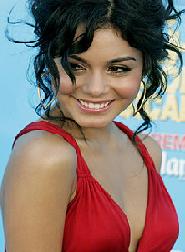 The 18-year-old actress and singer, branded the behavior of the troubled celebrities as "stupid".
The "High School Musical" star insisted all the party-loving stars have to do to stay out of the spotlight is avoid going to Hollywood clubs where they know they'll be photographed by the paparazzi.
She revealed, "I honestly think it's stupid. It's easy to stay out of those situations."