Vanessa Hudgens has made a unique turn this year with the success of High School Musical II, her nude photo scandal and finally the possibility of signing a deal to film the movie version of High School Musical.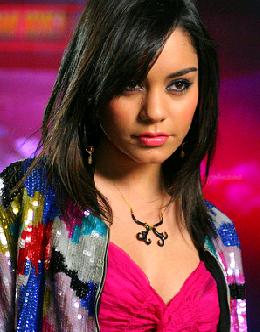 The "High School Musical" star bounced back quickly since her recent fashion disaster at the Fredericks of Hollywood spring show with a dress louder than rush hour as well as a hairstyle wasn't helping matters.
The singer-actress, who was spotted by the photographers, was on her way to a friend's place in Hollywood. She started dressing like a hip teen and not the style victim she was just a week ago.
She wears a flowing printed top and jeans with an oversized bag to match the outfit. She's been seen with the bag before, one of her standbys it seems, but it goes with so many things.
The look says rocking the trends as opposed to being ruled by them.
Comments
comments