Vanessa Hudgens was spotted while watching "Axe Music One Night Only" concert series on September 22.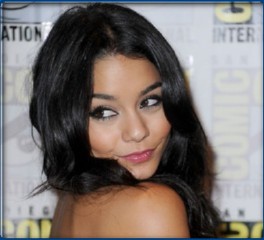 The Disney star enjoyed watching the concert at Dunes Inn Motel – Sunset in Hollywood. She used her iPhone as she took photographs of Rivers Cuomo and the band during their performance.
Vanessa talked with Khloe Kardashian at the concert. She was also excited to meet Glee's Mark Salling in the same event.