Vanessa Paradis, who is the partner of Hollywood actor Johnny Depp, is "intimidated" by the red carpet.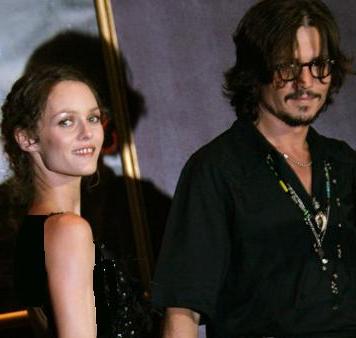 The French actress revealed that she and partner Johnny Depp deliberately shun the showbiz lifestyle and she feels uncomfortable when forced to attend glamorous events or socialize with other celebrities.
She admitted: "The red carpet is not something I really know how to work. It intimidates me. I feel very tiny. I don't have famous neighbors and if I did, I'd avoid them. I don't live the jet-set."
She continued: "I'm really lucky. I do stay in wonderful houses, hotels and that's amazing but we're not very sociable at all. We don't go to parties or premieres."
The 35-year-old actress, who has been dating the "Pirates of the Caribbean" star for 10 years, also revealed she isn't sure she could treat another man as well as she treats Johnny Depp.
She added: "Maybe I'm a good girlfriend because I'm his girlfriend. I'm not sure I'd be a good girlfriend to anyone else."