If anyone is wondering what was going through Britney Spears' head during her erratic era, you are not alone — so does she.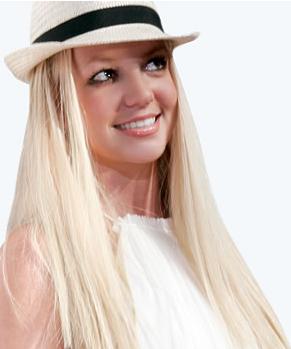 In an interview to air on MTV on Nov. 30, a two days before the release of her new album, the "Womanizer" singer revealed: "I sit there and I look back and I'm like, 'I'm a smart person. What the hell was I thinking?' I've been through a lot in the past two or three years, and there's a lot that people don't know."
The 90-minute special, "Britney: For The Record," was executive-produced by Spears' manager Larry Rudolph. It features behind-the-scenes footage of the singer and her talking about her life over the past two years.
She's got a lot to talk about: In that time span, she has gotten divorced, been through a custody battle, gone to rehab, had very public meltdowns and had one memorably bad performance at the MTV Video Music Awards.
Now on the comeback trail, Spears is releasing her sixth album, "Circus," on Dec. 2, her 27th birthday.
Britney Spears says she's hoping this TV special will "set the record straight" about her life.
Meanwhile, "Womanizer" is the first single from Spears' upcoming studio album Circus. An early version of the song, which record bosses had been desperate to keep under wraps, was leaked onto YouTube over the summer, threatening to destabilize her otherwise successful comeback.
Britney Spears is expected to perform "Womanizer" on Simon Cowell's talent show The X-Factor, in the US, later in the year.
But there was some bad news for the singer yesterday as a Los Angeles court ruled that she would have to stand trial for driving without a valid licence. Her lawyers had hoped to have the charges reduced.
Comments
comments