Vince Vaughn, who had been apart romantically for more than a year with Jennifer Aniston, admitted that he constantly talks with his "Break-up" co-star.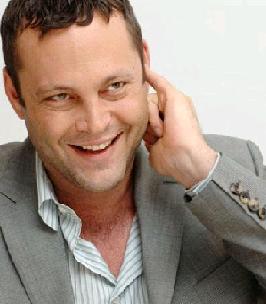 The 37-year-old actor revealed, "I have such a great friendship with Jennifer. Really, I still talk to her constantly. I have a real, genuine connection with Jen. And I have a real appreciation of her. That continues to this day."
The two, who starred together in summer 2006's The Break-Up, dated for a year and a half before breaking up in December 2006, yet their relationship has long remained amicable. In February 2007, he attended her 38th birthday party.
He continued, "I always try to keep my relationships quiet and my work at the forefront. I haven't been someone to go and talk about those things, because that's not what I want to be known for. In regular life, people date, and sometimes it works out, and sometimes it doesn't. We get more attention because we're more known."
He added, "I've been fortunate that the women I've dated seriously get used to it, because I think I'm attentive and aware in other ways. It hasn't hurt my relationships. It's not a big deal. With relationships, for me, the biggest foundation always is that you can laugh with each other, that you have fun with each other, because life really is made up of all the little moments. Of course, I also got better at communicating."
Meanwhile, Vince Vaughn banned a sex scene with Reese Witherspoon from their new romantic comedy.
It had previously been reported Reese was refusing to film a bedroom scene with the 'Wedding Crashers' star in their new movie 'Four Christmases', but an insider has revealed it was Vince Vaughn who was against the scene.
The on set source revealed, "Vince is a producer on the movie and made sure that there was no sex scene between them in the film. She and Vince are professionals, but they both said no!"
Comments
comments