Where in the world was Suri's mum Katie when Tom's out partying?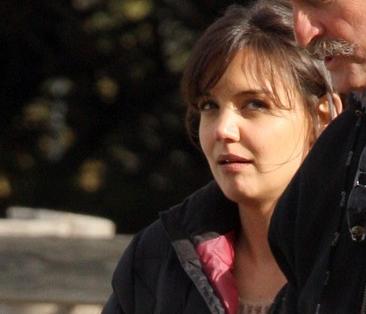 Rumors ignited the blog-o-sphere when it was reported Top Gun Tom Cruise was out partying Saturday at Hyde in West Hollwyood with BFF David Beckham and his wife Victoria "Posh".
"The three of them stayed until 3 a.m. dancing and having a blast. Victoria kept running up and requesting songs from the deejay while Tom was dancing." The Big Three had the back room all to themselves but no sign of Katie.
While rumors flared Katie may actually be a stay-at-home mom, a report suggests where she really is.
She's Down Under shooting a fear flick Don't Be Afraid of the Dark in Melbourne as we've previously reported. And for her appearance doing a Judy Garland trib on So You Think You Can Dance last night — THAT was taped weeks ago..
Comments
comments