Jordan's Queen Noor has invited Angelina Jolie to stay with her.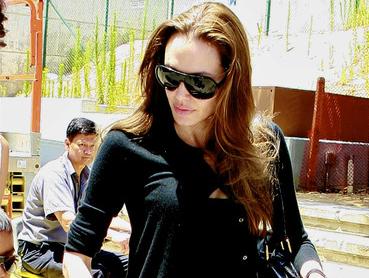 The 57-year-old royal – who is the widow of King Hussein – is good friends with the Hollywood actress and has opened her home to the star during her stay in Amman.
A source told In Touch Weekly magazine: "Angelina will be staying with Her Majesty Queen Noor, who is a good friend of hers."
Angelina, who has been accompanied on the trip by her seven-year-old adopted son Maddox, is in Jordan to attend the 24th annual Arab Children's Congress.
The 'Changeling' actress is a United Nations Goodwill Ambassador and has supported the foundation for many years.
It is believed the 34-year-old beauty is a guest of honour at the event.
The Arab Children's Congress will run until tomorrow (25.07.09).
Angelina – who raises six children with her partner Brad Pitt – previously attended the event in 2004 and has visited Jordan on several occasions.
Angelina and Noor – who has four children – are believed to have bonded over their experiences of motherhood and their dedication to charitable and humanitarian campaigns.
Meanwhile, Angelina Jolie arrives at LAX airport in Los Angeles with oldest son Maddox, 7, after a flight from London's Heathrow Airport on Friday (July 24).
The 34-year-old actress took time out of her busy schedule as a United Nations Goodwill ambassador to meet with soldiers from the 1st Cavalry Division and Multi-National Division-Baghdad at Iraq's Camp Liberty.
"I visited Walter Reed [Army Medical Center] and I was inspired and reminded of all the bravery of all the men and women," Angie shared. "I'm always just honored to spend time with everyone in the military. I was allowed to come, and I'm privileged to be here."
Comments
comments