Prince Harry is training at a British army base in Canada in preparation for possible deployment to Afghanistan.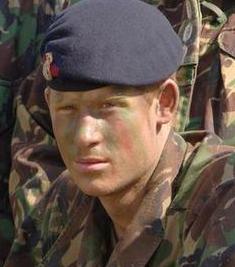 Prince Harry has been sent to the Canadian province of Alberta to receive additional training on Scimitar armored reconnaissance vehicles, a month after army chiefs ruled out sending him to Iraq, according to a report.
The Defense Ministry said it would not comment on where the 22-year-old prince was serving or where he was to be deployed.
The News of the World tabloid published photos of Prince Harry purportedly posing with waitresses at a Calgary bar called Cowboys Niteclub.
Prince Harry had been expected to deploy to southern Iraq in the next few weeks but Army Chief of Staff Gen. Sir Richard Dannatt said after traveling to Iraq that the situation there had become too dangerous and media scrutiny of the plans had exacerbated the situation.
Dannatt revealed the move was due to specific threats to the prince and risks to the safety of his fellow soldiers.