Caprice revealed that she finds modeling boring even though she was considered as one of the world's most popular pin-ups.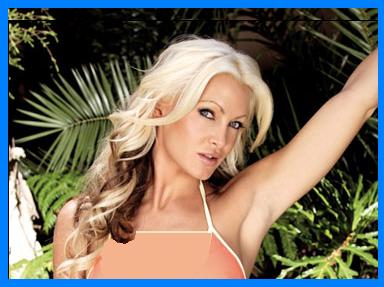 The glamor model, who has sexy snaps for her latest swimwear collection that you could see here as well as here, has had the UK's top-selling calendar for the last five years but the 36-year-old model thinks she gets more of a kick out of using her brain than her boobs these days, working on her own lingerie and swimwear range.
On her latest sizzling swimwear collection, Caprice revealed, "I'm so over being a model. I don't miss it at all. It doesn't exactly take Einstein to look into the camera and angle your body to make clothing look good. I find working on my business so much more challenging. As long as my body looks perky and fresh I'll carry on. When it stops, I'll get somebody else to do it."
She continued, "I've been working 13 hour days so I haven't felt like going out anymore. I've thrown myself into the business but you have to do that. My partner John – who works as a property developer – is very understanding and he accepts it."
The workload might be heavy – but Caprice has come up with another job that might, in the end, lighten the load.
She added, "Tyra Banks impressed me by making her own TV show, so now I've done the same. I've just sold a pilot of it – called The Next Best Thing – to South Africa and I plan on making it here too. It's all about finding me a new designer to work on my lingerie, swimwear, occasion wear plus the bottle for my perfume. They will help me run the business. It's like a cross between Project Runway and The Apprentice."