Continuing along with his non-stop promotional obligations, Zac Efron attended the premiere of "17 Again" in Berlin on Sunday (April 26).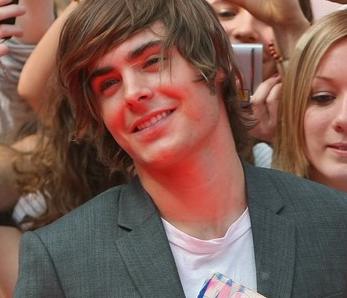 Held at the Sony Center, the "High School Musical" hunk was accompanied by his mom Starla for the trip to Germany, waving to fans as she strolled down the red carpet.
Zac Efron blows a kiss to his screaming fans as he arrives for the premiere of his new flick, 17 Again in Berlin, Germany on Sunday afternoon (April 26).
Having arrived in town the day before, Zac and his mother made the most of their short stay overseas, spending the previous day checking out the sights.
Among their stops, the pair visited the Beer Garden near the Schlaten Sea, also grabbing a bite to eat at the popular Dali restaurant.
17 Again is set to hit theaters in Germany on May 14.
Comments
comments