Vanessa Hudgens and Zac Efron were recently spotted twice in Los Angeles. It was reported that the couple are involved in a wild roller coaster relationship. When asked recently about Vanessa Hudgens, Zac Efron would only reply that he does not talk about his personal life with her.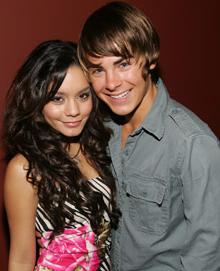 It was also reported that the celebrity pair has already split. A insider revealed "Zac ended it." The reason for the break-up is the 19-year-old actor wasn't too happy with the nude pictures of his girlfriend began leaking over the internet.
Earlier reports had claimed that Zac Efron would stand by Vanessa Hudgens through the photos scandal but the glare of the limelight was already blinding and now it is even brighter and reporters and fans want answers.
Comments
comments