Zac Efron is "frightened" of having children.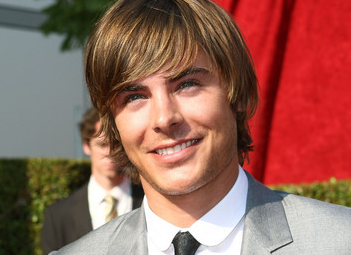 The "17 Again" actor, who is dating his "High School Musical" co-star Vanessa Hudgens, admitted that he not ready to start a family because he is too selfish.
He said: "The very idea of kids is frightening to me. Maybe it's over-exposure at a young age to a lot of kids. Right now I think I'm honestly, deep down, too selfish of a person. So I don't have that longing yet but I think eventually maybe it will come.
He continued: "I guess you take the necessary precautions. That was the advice that was given to me early on and I've always followed it."
The 21-year-old-star also insists he would never have sex with anyone he wasn't in love with – but admits his attitude may change in future.
He added: "That's what my parents told me, it's what I believe and what I was brought up to believe. I think everyone thinks that at some point – it's just how soon you change your own opinions."
Zac recently admitted his mother Starla was upset when she saw a photograph of him and Vanessa apparently leaving a sex toy shop.
He explained: "My mom is like, 'Zac, what did you buy in a sex shop?' I was like, 'Mom, calm down, it's not a sex shop.' She wouldn't have any of it. She's like, 'I knew you were being sexual!' But she understood. My stocking was full of condoms this Christmas. She buys me the economy box."
Comments
comments