John Mayer has moved on to a different girl: Demi Lovato.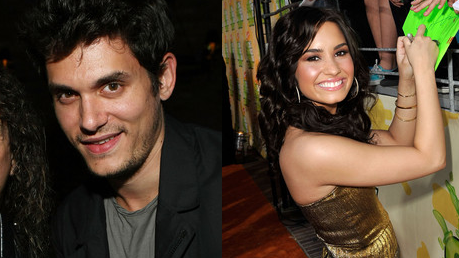 No, they're not dating. They've just become BFFs via Twitter.
The 16-year-old star initiated things by saying "hi."
Mayer, 31, replied Thursday by telling her that her tune "La La Land" is "sophisticated."
"You're going to make lots of records, I can tell," he wrote. "Write one song at a time, never apologize for any of them, ever. From 'Wonderland' to Trio stuff, they're all my kids."
Amazed that he wrote her, she replied, "Holy crap. Thank you. You're so awesome. That is quite possibly the best compliment I've received in this business. … If that's not inspiration, then I don't know what is! You're incredible."
Lovato recently told MTV News that she wants "to do more John Mayer-ish type of songs" on her next next album (due out this summer).
"Hopefully, I can write with people like him," she said. "I love their music — it would be amazing."
Comments
comments