Not wanting people to track down his whereabouts, Zac Efron says he doesn't make account on Twitter, MySpace, or Facebook.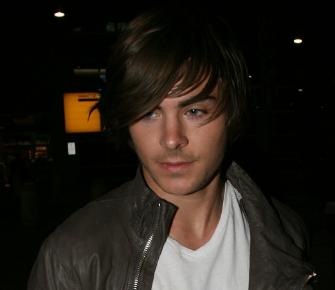 Movie heartthrob Zac Efron has no hesitation to make public the fact that he isn't a fan of Twitter, MySpace, or Facebook. Not having an account on either of the three networks, the 21-year-old star admitted:, "I don't have a Twitter, a MySpace or a Facebook or anything like that."
On the reason why, he explained: it is because "I kind of value in people not knowing where I am or what I'm doing."
"I'm on the toilet. Still on the toilet. Guys, dot-dot-dot, out of TP. Still on the toilet," Zac goes on saying when giving an obvious example on the typical posting that people often write down on Twitter, MySpace, or Facebook. No other reasons have been offered by him though on why he doesn't follow the latest technology trend.
Having his big screen movie "17 Again" to be released in U.S. theaters next Friday, April 17, Zac Efron was photographed attending the comedy flick junket over the weekend. The comedy film teams him up with the likes of Matthew Perry, Leslie Mann, and Michelle Trachtenberg just to name some.
Meanwhile, Zac Efron and girlfriend Vanessa Hudgens lounge around the pool with Lance Bass during this behind-the-scenes shot for FunnyOrDie.com.
17 Again producer Adam Shankman tells People a bit about the comedy sketch. He shared, "It's very, very silly. It's Zac Efron's nightmare pool party where Tom Lennon and Nicole Sullivan, who are also in 17 Again play his white trash uncle and aunt and come and just humiliate him in front of a hip, young Hollywood crowd and they offend literally everybody in sight."
Comments
comments