According to her mother Leticia "Tish" Cyrus and best friend Mandy Jiroux, Miley Cyrus found her separation from former boyfriend Nick Jonas "tough and hard".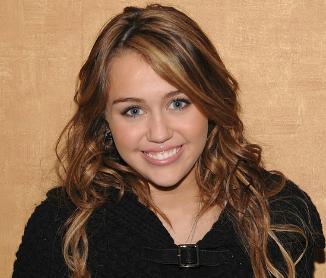 Though Miley Cyrus and Nick Jonas remain friends after splitting up in 2007, their separation was "tough and hard" for the Disney actress-singer. In "Miley Cyrus: An E! Entertainment Special", which will be premiered Wednesday night, April 8 at 10 P.M. on E!, her mother Leticia "Tish" Cyrus and best female friend Mandy Jiroux reveal what the 16-year-old star experienced during the tough time and how she reacted to the split.
It was "really tough for her," Mandy testifies. Leticia chimes in, "Going through that with your daughter is really, really hard, especially for Miley being on tour. There were times when I was like, 'Oh my gosh, I just wish we were home and she could just kind of get over this in private".
Leticia goes on explaining, her celebrity daughter "was so open with her breakup because she wanted to help other girls her age" adding that "it was really tough for her, and I think she just wanted to share with her fans how to get over heartbreak."
Miley Cyrus began dating Nick Jonas in 2005. Never addressing her romance with the youngest of the Jonas Brothers publicly, it was only after they ended their romance that she confessed they once were an item.
Speaking of her break-up with Nick, Miley previously told Seventeen that she "bawled for a month straight" after splitting up with him. "I was so sad. I just went into this weird funk. And I dyed my hair black," she openly revealed.
Most recently, it has been confirmed that the former couple will team up to record Disney tune "Pass It On."
Meanwhile, Miley was spotted as she attended screening of Hannah Montana The Movie at the Regal E-Walk Stadium 13 in New York City's Times Square on Tuesday (April 7).
She shared all about keeping "continuity" throughout the movie. She talked about how she loves to tan and how that disrupted the continuity of the film — some days she's be darker than others!
Comments
comments