Recalling his experience being quarantined for swine flu scare in Tokyo, Japan, Zac Efron said the process "was pretty funny."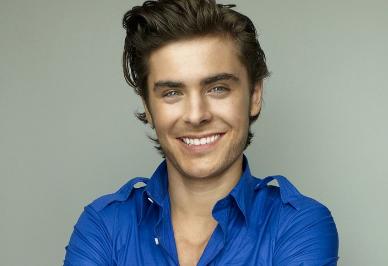 Touching down in Tokyo, Japan on Wednesday, May 13 to promote his movie "17 Again", Zac Efron had to be quarantined due to the budding swine flu epidemic. He reportedly was forced to wait an extra hour on the plane after landing in the country to get a clear state from paramedics.
During a press conference at Grand Hyatt on Thursday, May 14, he recalled the experience, saying "[A few people from the hospital] had what I guess was a heat sensing camera and they took pictures of us – everyone was different shades of yellow and orange and green, it was pretty funny." He was quick to add, "But I cleared and made it in. I'm okay!"
Speaking of his fans at the airport who greeted him with masks on their faces, Zac jokingly stated, "The [face] masks are awesome. They decorate them very creatively here and I think it kind of works, it's cool. The only downside is that I don't get to see their beautiful smiles!"
Zac Efron's "17 Again" is a movie about a middle-aged man named Mike who is given a second chance in life when he miraculously transformed back to the age of 17 only to figure out at the end what is really important in his life. It was released in U.S. theaters on April 17.
Comments
comments