Rushing through the airport in Philippines, David Cook and David Archuleta are chased by local health authorities who then order them to undergo a swine flu check.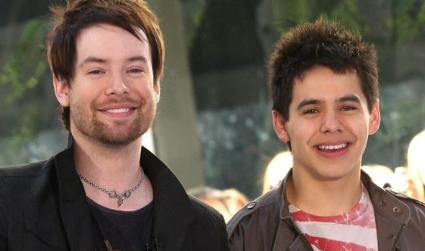 Stars of "American Idol" 7th season, David Cook and David Archuleta, were chased down by Philippine health authorities after they failed to complete a swine flu check when they arrived at the country on Wednesday, May 13 for a scheduled concert this weekend. According to Edgardo Sabitsana, director of the quarantine bureau, both singers rushed through the airport upon their arrival without completing health checks which are a must for everyone entering the country.
Thus, officials caught Cook and Archuleta in their hotel rooms on Thursday, May 14 to remind them that they were facing an arrest if they didn't want to take health check. "We had to mention the authority of the quarantine bureau … that we can do something if they refuse," Sabitsana explained, adding that both music stars were "very receptive" and "cooperative" when they were given a briefing about what they can do to avid the swine flu symptom. They, moreover, were asked to fill out a health checklist and report their temperatures at least twice a day before their open-air concert on Saturday, May 16.
David Cook and David Archuleta aren't the only Hollywood celebs who are ordered to take swine flu check. Previously, it was reported that Zac Efron was quarantined in Tokyo, Japan due to the budding swine flu epidemic. He reportedly was forced to wait an extra hour on the plane after landing in the country to get a clear state from paramedics. He was there to promote his movie "17 Again".
Comments
comments