After Vanessa Hudgens survived her photo scandal, her co-star Zac Efron wants the singer-actress to know that he still has her back.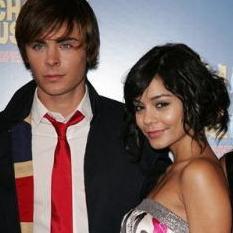 Despite split reports that earlier sparked when they both were back in the states, they were still on. Just a few days before Zac Efron left for Australia, Vanessa Hudgens was spotted having lunch with him at California Pizza Kitchen in Studio City, California.
An observer revealed that the pair "was chatting comfortably." Friends have told numerous reporters that the pair is more than breaking up and making up on numerous occasions.
Vanessa Hudgens has made numerous appearances on the west coast and in Las Vegas for public and charitable causes. The 18-year-old star has yet to discuss anything at all about the widely reported scandalous pictures.
Don't expect Zac Efron to dish all the details since he was asked numerous times to spill on Zanessa and on the actual photos while the actor is in Australia. But Zac always tries to keep tight lipped on their relationship, saying, "I never discuss my personal or private life."
Comments
comments