Zac Efron found his sexy status a burden because he is constantly trailed by hoards of adoring fans.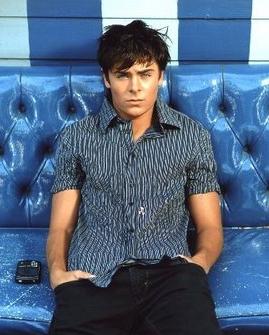 The 21-year-old actor is amazed at the lengths some of his fans will go so that they could get his autograph.
The "High School Musical" heartthrob revealed: "One time I went into a men's restroom and a girl just followed me in.
He continued: "I wrote an autograph for her on the sink. It was pretty funny because she was in a guy's restroom and she wasn't ashamed at all. I give her credit for it".
One enamored teen took things even further while Zac Efron shopped for DVDs.
He added, "This 15-year-old fan gave me a hug, like a big ole bear hug from behind! I was sort of taken by surprise and I said, 'Wow, thank you, that's awesome.'" But the girl was not to be deterred, and she pursued Zac Efron, planting a kiss on his lips: "I pulled away and I was like, 'Whoa! Thank you…I'll see you guys soon…' It was pretty bad".
Comments
comments