It appears almost uncertain that Zac Efron and Vanessa Hudgens will make it to the big screen in High School Musical 3 since the celebrity pair are believed to be mulling offers for the project which would be the third installment of the film series and the first one that will head to theaters.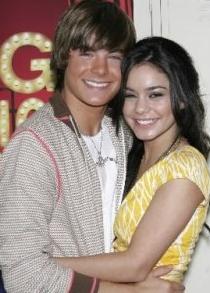 A question seems to arise: Are the offers too low for what will certainly be a monster hit? A report indicated that since High School Musical 2 earned blockbuster TV ratings in August, Disney executives have been trying to fast-track a third installment for the big screen.
But while Zac Efron is a most sought after star since his offer stands at $3.25 million, according to a source, many believed that Vanessa Hudgens would be dropped from the franchise after her nude photo scandal.
It looks like the powers that be realize East High wouldn't be the same without the character of Vanessa Hudgens, Gabriella.
A source revealed, "Vanessa's offer has come in at $1.3 million. Fans expect to see her."
Split rumors are still sparking into the celebrity couple in real life. Although Zac, 19, and Vanessa, 18, are likely to reunite on-screen, their real life is another story. A friend revealed, "Like every young couple, they break up for a minute and then get back together. It's happened several times. It's tumultuous."
Comments
comments