Britney Spears has a fan that came to her defense against the paparazzi.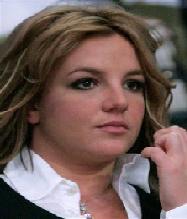 A fan, incensed with the paparazzi taking photos of Britney sitting in her car outside a Starbucks in Malibu, was spotted abusing the photographers and later threw scalding hot coffee at them.
Much of the hot coffee landed on the windshield of Britney Spears' car.
Britney Spears, together with producer JR Rotem and waiting for him to fetch some coffee on October 5, was understandably shocked.
Perhaps the incident will make the troubled pop star rue her karma and wonder why only crazies come to her defense.
Comments
comments