The recent skinny and veiny appearance of Hollywood actress Angelina Jolie forced an American magazine to doctor her photograph.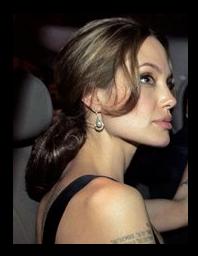 According to a report, the latest issue of In Touch magazine features Angelina Jolie on the red carpet at Cannes, showing her typically veiny arm looking silky-smooth.
Richard Spencer, editor-in-chief of In Touch, revealed, "You're right, we softened those veins. The arm was very, very veiny."
Meanwhile Angelina Jolie has also admitted that she is excessively thin and slim.
Photographs from the ongoing Cannes film festival showed Angelina Jolie looking slimmer than ever.
Some sources have estimated "The Good Shepherd" actress weight at 109 pounds.
Angelina Jolie revealed, "If I could snap my fingers and put on 15 pounds I'd be so happy. Especially if it all went to the right place."