Adam Brody wants to be Jennifer Aniston's "toyboy." "The O.C." actor, who is set to star alongside Jennifer Aniston in new film "The Pentogram", revealed he has a long-standing crush on the former "Friends" actress.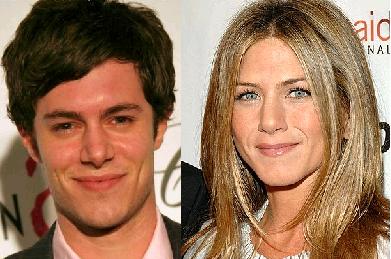 The actor revealed, "Jen's hot, I had such a crush on her through 'Friends' and you know, she's single. Demi Moore's bringing the toyboy back."
If Adam, 27, is intent on pursuing Jennifer Aniston, he may have to contend with 38-year-old British model Paul Sculfor, who was seen leaving the actress' home last weekend. It has been reported Jennifer is planning to make her first public appearance with Paul Sculfor at the opening of new Los Angeles restaurant ONE Sunset on Tuesday.
Adam Brody was seen canoodling with "Hostel: Part II" actress Lauren German in Beverley Hills last week. The actor's three-year relationship with "The O.C." co-star Rachel Bilson ended last year.
Comments
comments