John Travolta is so fond of his Scientology studies he flies one of his private jets from his home in Ocala, Florida to the Church's headquarters in Clearwater, Florida five times a week.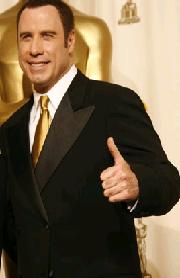 The Grease star admits he often works through the night on the religion's "auditing" programs. It is because they help him lead a better life.
The actor revealed, "It's a one-on-one program that's designed to help you handle life."
John Travolta, who admits he's very "proud" of his religion, conducted the magazine interview at the Scientology Center in Clearwater, a former luxury hotel called the Fort Harrison.
Comments
comments