Contrary to earlier reports, Adam Lambert denies he is mad about "Twilight", collecting multiple copies of its DVD, and reciting lines from the film.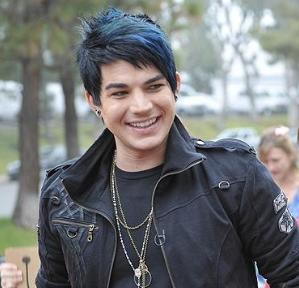 Reports of him becoming a huge fan of "Twilight" that then leads him to collect multiple copies of its DVD have been surfacing for weeks, but Adam Lambert has just poured cold water on the story. In a short message on his Twitter account, he wrote, "more rumor mill control: i dont own even one dvd copy of twilight. i dont recite lines from the film. i liked the book better."
Earlier this month, Star Magazine ran a story claiming the runner-up of "American Idol" season 8 was the die-hard fan of the hit vampire drama movie. The publication cited Adam's friend as confirming, he "owns multiple copies of the Twilight DVD. He keeps one at home, one with his laptop, and one at his parents' house." The unnamed source also claimed, "Adam and his boyfriend Drake LaBry, were overheard reciting lines from the film to each other while vacationing at the Bacara Resort & Spa in Santa Barbara."
Adam himself has previously made public his love for "Twilight" during his time on "American Idol." Greater than that, he was snapped licking "Twilight" director Catherine Hardwicke's neck as if he was a vampire when meeting her at Hollywood Life's 11th Annual Young Hollywood Awards which was held at The Eli and Edythe Broad Stage in Santa Monica recently.
Comments
comments