A friend of Adam Lambert confirms that the singer is a big fan of "Twilight" and owns multiple copies of its DVD.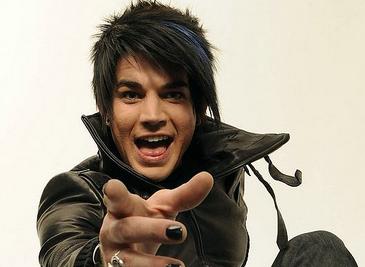 Adam Lambert joins the long list of Hollywood celebs who become the die-hard fans of "Twilight." A friend of the runner-up of "American Idol" season 8 confirms that matter, telling Star Magazine's June 29 issue, "Adam owns multiple copies of the Twilight DVD. He keeps one at home, one with his laptop, and one at his parents' house."
Greater than that, "Adam and his boyfriend Drake LaBry, were overheard reciting lines from the film to each other while vacationing at the Bacara Resort & Spa in Santa Barbara," the publication writes. Adam himself has previously made public his love for "Twilight" during his time on "American Idol."
Earlier this month, Adam Lambert had the chance to meet "Twilight" director Catherine Hardwicke at Hollywood Life's 11th Annual Young Hollywood Awards which was held at The Eli and Edythe Broad Stage in Santa Monica. On the occasion, during when he was awarded the Young Hollywood Artist of the Year gong, he was photographed licking Catherine's neck as if he was a vampire.
Comments
comments