Is fame starting to go to Adam Lambert's head?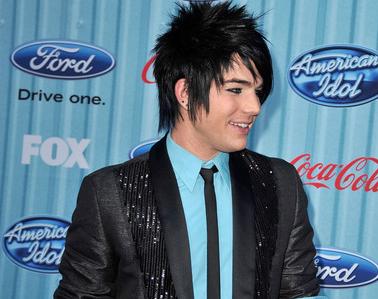 Backstage at the American Idol Live tour in Tacoma, Wash., Lambert apparently went into a frenzy when a starstruck fan interrupted his conversation with Kris Allen, grabbed his hand and squeezed it while screaming, "I have to tell you, Adam, you are the greatest… I just LOVE your voice."
"Adam went into a full diva meltdown," a source told American tabloid the National Enquirer. "He screamed, 'What the &$%!!?? … MY NAILS ARE STILL WET!'"
Adam, added the source, "waved his newly smudged, black-lacquered nails for all to see. He then squealed, 'Look what you've done! Now I have to do them all over again!'"
The red-faced fan apologized as Lambert fled to his dressing room.
The Idol runner-up, 27, recently revealed that he can't wait to land his first big paycheck.
"I'm looking forward to banking that paycheck," he told People magazine. "I'm not going to lie, I mean, that's not my first priority, but, you know, I think for all of us, having gone through experience, to be able to walk away with some financial security in these tough times is really nice."
Comments
comments