New York Post's Page Six reports that a "well-placed source" at Rolling Stone magazine has confirmed Adam Lambert will come out as a gay on the publication's next issue.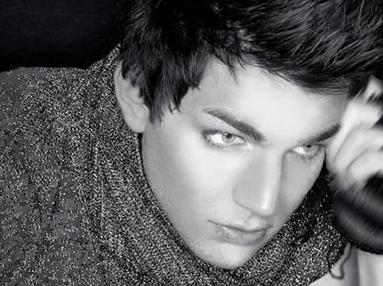 Rumor has been mounting online that Adam Lambert will put all the speculation over his sexuality to rest when he publicly comes out of the closet on the next issue of Rolling Stone magazine. New York Post's Page Six is the first to report the story, claiming "a well-placed magazine source" has confirmed the matter.
The unnamed source is said to have been saying that Adam's confirmation on his much-questioned sexuality will be put on Rolling Stone's next cover. "He didn't want it to be an issue during the contest, but he's fine with his sexuality," the source reportedly states when referring to Adam's time on "American Idol".
A representative for Rolling Stone says, "We don't comment on future covers," when asked to verify the story. Adam's camp, in the meantime, hasn't offered a single comment just yet regarding the news.
Adam Lambert, the runner-up of "American Idol" season 8, raised speculation on his sexual orientation after the outing of some photos showing him tongue-kissing men and dressed in full drag. Refusing to acknowledge his sexuality, he hinted on several interviews that people can "keep speculating" on it.
Comments
comments