Costars Brad Pitt and Edward Norton and director David Fincher are honored with the Discretionary Guy Movie Hall of Fame award for 1999's Fight Club at Spike TV's 2009 "Guys Choice" Awards held at LA's Sony Studios on Saturday (May 30).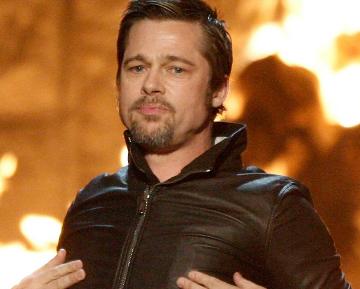 The Office star Rainn Wilson jokingly tweeted at the show, "Saw Brad Pitt. I would totally do him."
Fincher also directed Brad in 1995's Se7en and 2008's The Curious Case of Benjamin Button.
Comments
comments