Suri Cruise will only eat with chopsticks.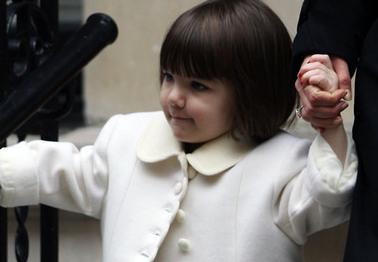 The three-year-old daughter of Tom Cruise and Katie Holmes insists on using the implements for all her meals and refuses to use a knife and fork.
A source said: "Suri doesn't like to eat with anything else. During a recent visit to bakery Le Pain Quotidien she wouldn't touch her sandwich and pastries without them."
Katis has now taken to carrying a small pair of chopsticks around in her handbag to ensure Suri finishes her food.
The source added to the National Enquirer magazine: "It's the only way she can get her to eat."
Suri is not the only celebrity tot to have special dining requirements.
Gwen Stefani and Gavin Rossdale's nine-month-old son Zuma eats with a $4,000 diamond encrusted spoon, a gift from her No Doubt bandmates.
A source said: "Gwen loves it. She would never buy it herself, but that is what makes it so special."
The specially-made sterling silver baby spoon was created by exclusive jewellers Chrome Hearts.
Comments
comments