Adam Lambert sat down with 20/20's Chris Connolly Friday night for to talk about his Rolling Stone cover, how he came out to his parents, and wanting to be in love.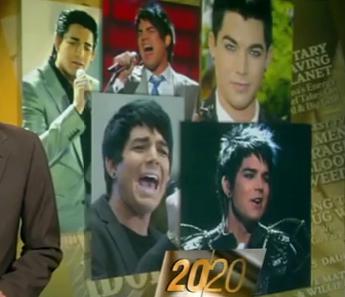 Lambert, busy getting ready for the 'Idol' summer tour, was joined for part of the interview by his mother, who talked about supporting her son when he came out and how he used to love playing dress up.
Lambert, who said he's only been in love once, also gave hope to his legions of female fans.
"I've been known to make out with girls from time to time. Couple drinks involved, you know, it's fun. And who knows, maybe it'll go further someday."
Check out the youtube for the full interview of Adma Lambert on 20/20 show.
Comments
comments