Adam Lambert shared a kiss with Scissor Sisters' Jake Shears in a new video.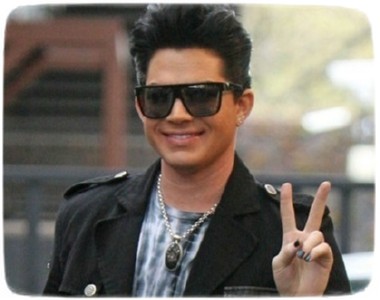 The video was taken late last month after the band's NYC homecoming show. When Adam planted a kiss on Jake, Katy Perry observed and captured the incident on her phone.
Adam and Katy were also spotted at the Scissor Sisters concert at NYC's Terminal 5 and after-party.
Comments
comments