American Idol runner up Adam Lambert has been offered the chance to join rockers KISS on tour. Lambert, who came second to Kris Allen on Wednesday night's finale, has a big fan in Gene Simmons, who has welcomed the pop sensation on tour with him.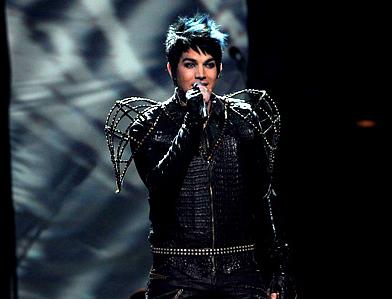 Many that watched the show believed that the highlight performance of the finale was the pairing of Lambert with the legendary rock band and Simmons, a marketing mastermind seemed to love the idea of working with the singer in the future.
"Adam was fantastic," the KISS frontman told a nightly entertainment show. "What a powerful and attractive man he is." And the legendary axe man admitted he could see Lambert rocking out with his band.
Simmons said: "He can come on tour whenever he'd like. Of course he'd have to put his armour on because the fans, especially the KISS fans, take no prisoners. You gotta go big. Gotta be strong. You gotta be a rock, baby!" And Lambert, 27, has already responded to Simmons' offer. He said: "That would be amazing … I would love that."
Comments
comments