Taking his newfound fame in stride, Adam Lambert looked in high spirits as he stepped out in Beverly Hills on Friday (June 5).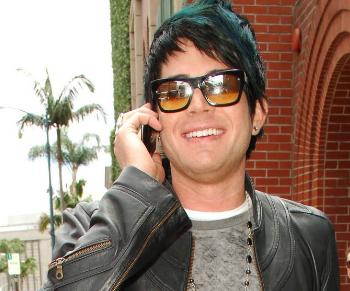 The "American Idol" runner-up flashed a peace sign to following paparazzi as he visited a local medical building on what was a lovely day.
The 27-year-old American Idol alum may not have been accompanied by interior designer/painter boyfriend Drake LaBry but someone more famous was there — Katharine McPhee's paparazzi protector Quween.
Meanwhile, People magazine recently dished out a few interesting tidbits about Adam's boyfriend, interior designer Drake LaBry.
Described as a southern gentleman who loves to travel, an insider reveals, "He's been Adam's best friend and totally there with him through this whole [Idol] process."
Apparently he has a tattoo on his arm and two bird tattoos on his chest.
Comments
comments