Lindsay Lohan was hit in the face by one of her security guards on a night out, it has been claimed.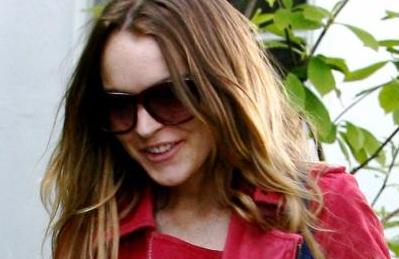 The 22-year-old actress was reportedly being helped through the hordes of paparazzi went the bodyguard accidentally hit her in the face.
She then clutched her face in agony and headed on to the Zuma restaurant before later partying at the Cuckoo club. Lindsay has been in London to carry out promotional work although it is claimed she has been in the British capital to see her on-off girlfriend Samantha Ronson, who is also in town.
An earlier report noted that the London visitor has shown off her baby photos on her Twitter page. The actress – who got her first taste of fame as a child model at the age of three – posted the black-and-white shots of her as an infant next to the words, "Guess who? Hahahahahaha."
Her 'followers', or fans, on the microblogging website , were quick to praise the 22-year-old Mean Girls star for being a cute baby.
Comments
comments