Kelly Clarkson may be a celebrity, but she isn't above a teen girl-style crush.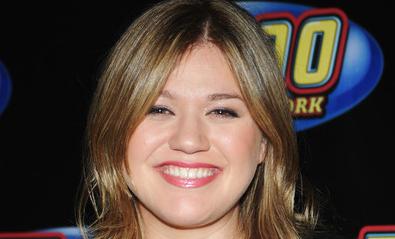 During an appearance on Australia's 2 Day "Kyle and Jackie O Show," Kelly confirmed she's got some puppy love for "Twilight" star Robert Pattinson.
"Yes, he's an attractive guy," Kelly told the breakfast show hosts. "But I think girls are more so into that whole Dracula bit. It's very sexy… I don't know him. I've never really seen him in interviews either… [But] yeah, he's cute."
While addressing "Twilight" themes, Kelly clarified rumors that she is recording a song for the movie's follow up, "New Moon," which hits theaters this fall. The original "American Idol" winner said she wrote a song for fun – "Empty As I Am" — with some friends because of her love for the Stephenie Meyer-penned saga.
"I'm a huge fan of the 'Twilight' series. How that [rumor came about] was everybody said, 'You're a huge fan of the 'Twilight' series, have you written any songs?' And I ended up saying we did happen to, before they were even looking actually."
In related news, Kelly also took time to tell the radio DJs that she is fine with her body image, despite criticisms over her curvy shape.
"For seven years it's been happening so it's like, 'OK, Cool, the fat joke," Kelly said.
When the DJs said they didn't think Kelly was fat, she agreed.
"I don't think I am either. I love my body. Obviously I'm very much OK with it," she said. "I don't think artists are actually ever the ones that actually have the problem with their weight.. I think it's more media that have the problem. But I honestly have been getting it for so long, I'm like, 'Cool.'"
When Kyle, however, revealed he had recently made a comment on the size of Kelly's bottom, she defended her booty.
"Big a**es are great! Are you kidding?" she laughed. "Move to Texas. People love gudunka-dunk."
Comments
comments