All hail King Glambert! American Idol fave Adam Lambert recently sat for a photo session with photographer Robert Sebree, the results of which include the regal pose seen below.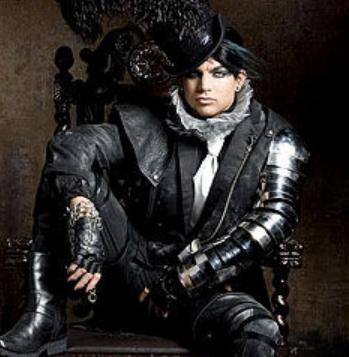 The American Idol runner-up has previously added producer Max Martin (Kelly Clarkson's My Life Would Suck Without You, Britney Spears' … Baby One More Time, Pink's So What) to the list of collaborators for his forthcoming album.
Meanwhile, His fans just love him too much. And in very bizarre ways.
As the American Idol fave recently mentioned, his admirers are fond of pelting him with sex toys at his concerts, and that's exactly what happened at his August 14 show at Copps Coliseum in Hamilton, Ontario, Canada.
Judging from Adam Lambert's reaction, he wasn't too happy about it.
Comments
comments