Quietly and without fanfare, Prince William has already taken a summer holiday in Cornwall, and, while his girlfriend Kate Middleton wasn't in his party, Lady Natasha Rufus Isaacs – an old chum of the second-in-line to the throne – was often to be seen by his side.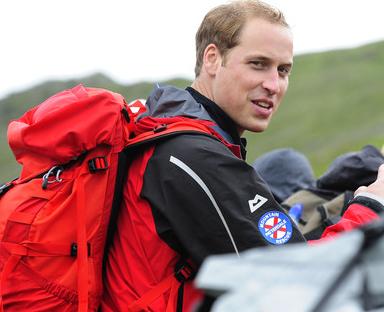 "I don't want to talk about the holiday," Lady Natasha, the 26-year-old daughter of the Marquess of Reading, said when she was inquired last week. "It was a private occasion."
Prince Harry was also among the guests enjoying the five-day break at a house rented by Lady Natasha's father in Trebetherick. Viscount Julian Erleigh, 23, Lady Natasha's brother, is one of Harry's best friends, and, with his girlfriend Davina Harbord, 23, helped him through the difficult days which followed the end of his relationship with Chelsy Davy.
"It says a lot for the discretion of people who live here that it has remained a secret for this long," says one regular at the local Oystercatcher bar where the princes and their friends caroused on a number of nights during their holiday in the first week of July. "Sometimes there were about 20 of them in here. All of the princes' female friends are very pretty, but I recall Natasha well. She stood out."
Lady Natasha – Nats to her friends – met William when she attended Westonbirt School, a mere five minutes from Highgrove, and was close enough to him by the time he celebrated his 21st birthday party to be seated at the top table. The halcyon break, during an unusual spell of hot weather in the area, also included beach rounders and sufing at Daymer Bay and the nearby Greenaway beach.
Kate Middleton was, meanwhile, working at Party Pieces, her parents's mail order business in Berkshire. She hasn't taken a holiday with William since March when she went skiing with him and her family in Courchevel. There has been speculation that William may invite her to Balmoral for a late summer break, but the amount of leave he has from the RAF is limited.
Comments
comments