Kate Middleton is planning to step down from her parents' internet party supplies firm at the end of the year – to concentrate on photography.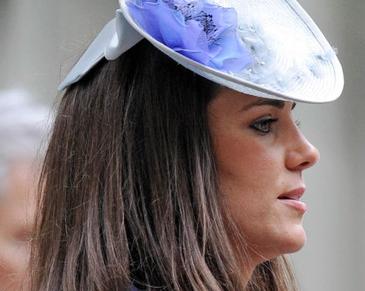 Prince William's girlfriend will head to New York for two weeks in January to work with photographer Annie Leibovitz's muse – and close friend of Princes William and Harry – Count Nikolai von Bismarck.
Annie, 59, who worked on the BBC documentary A Year With The Queen, is teaching her art to Nikolai, 21, and he will now pass it on to budding photographer Kate.
A friend of 27-year-old Kate said she had 'loved' working at her parents' firm, Party Pieces, which sells children's party goods over the internet but is now looking for a different challenge.
'Kate wants to make her favourite hobby, photography, her full-time career,' says the friend. 'She would like to be taken more seriously.
She loved implementing new sections of the website to improve Party Pieces. But she needs a new challenge – she wants to do more with her photography than take pictures of children in party hats.'
Kate, who earned the nickname 'Waity Katie' because she is apparently happy to hang on until William proposes, hopes that spending time in New York and then in London with Nikolai will help build up her new career.
'Nikolai worked with the legendary fashion photographer Mario Testino when he was 16 and is now focusing on portraiture with Annie Leibovitz. He is well connected on the photography circuit and Kate is thrilled to be gaining some valuable advice,' the friend adds.
'Nikolai initially introduced Kate to the idea of working with Testino but there was not time in either diary to accommodate it. With his help, she hopes to get settled in photography in time for an engagement announcement with Prince William around Easter.
'It wouldn't be fitting for a future Queen to run a party website.'
Meanwhile, Kate and William, also 27, havehad to cancel plans to holiday at Villa Bang Bang, the Ibiza home of Kate's uncle Gary Middleton, after he was caught on camera with cocaine boasting about his Royal connections.
Comments
comments