Getting married in a small, private civil ceremony on Valentine's Day, Adriana Lima and Marko Jaric plan another wedding ceremony in summer.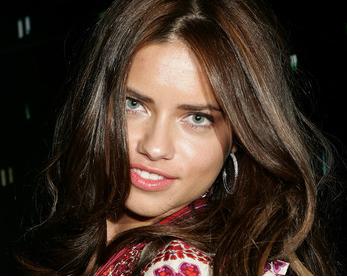 It's official, Adriana Lima has married her basketball player fiance Marko Jaric. The couple eloped in a small, private civil ceremony in Jackson Hole, Wyo., on February 14.
"We are so excited about our future together," Lima exclusively told People of her and Jaric's feelings over their wedding. "And we are really looking forward to a big romantic wedding this summer with all of our friends and family," the supermodel revealed further.
Providing no other details of Lima and Jaric's hush-hush wedding, People did mention that the pair plans to hold their second nuptials in Brazil or Jaric's native Serbia. The exact date and venue haven't been disclosed though.
Adriana Lima and Marko Jaric have been dating for about nine months when he proposed to her in time of her 27th birthday on June 12, 2008. Jaric has previously been quoted by People as saying, "I was not the person to fall in love easily. I am a difficult person from that standpoint. Now, it's a little different situation."
Comments
comments