Expectant couples Ben Affleck & Jennifer Garner and Matt Damon & wife Luciana turned out for a Miami fundraiser Saturday for Barack Obama.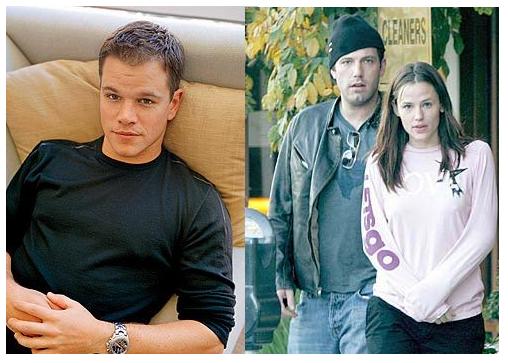 Jennifer Garner, who was spotted with a small baby bump, looked radiant in a chic short black cocktail dress and sexy high-heeled sandals. Luciana, who was very pregnant, was decked out in a long black skirt with a strapless tank top.
The celebrity couples attended a private $1,000-per-person VIP reception at club SET to support the presumptive Democratic presidential candidate.
After spending orientation time in The Trophy Room, the four friends headed for SET's Hip Hop Room to socialize with guests before giving speeches from the stage.
A source revealed: "Jennifer Garner gave the first speech supporting Obama, and she was very witty, clever and funny. She was followed by her husband Ben, then Matt Damon. The men gave serious political speeches on how the country needs change."
The stars drank bottled water and took pictures with the guests.
Another source, who accompanied by a host who plunked down $5,000 for his group to meet the stars and support Obama, added: "They were all in great moods and very friendly to everyone."
Matt Damon, who has a house in Miami Beach, told reporters outside of SET why he is supporting Obama: "For a lot of reasons. But mostly because I don't like the path this country's on and if McCain is elected we'll be continuing down that same path."
Also, Affleck told PEOPLE outside of SET that he doesn't know if he is going to the Democratic Convention, but "I'd like to."
The Afflecks and Damons departed in a limo after about 90 minutes and headed for a private party at Anthony Kennedy Shriver's Miami Beach home.
Shriver is the founder and head of Best Buddies charity and first cousin of Caroline Kennedy Schlossberg, who is a member of the Obama Vice Presidential Nominating Committee.
Comments
comments