Nikki Blonsky, who is the star of "Hairspray," and her father were arrested on assault charges following a brawl involving the family of America's Next Top Model contestant Bianca Golden in a Caribbean airport, police said Friday.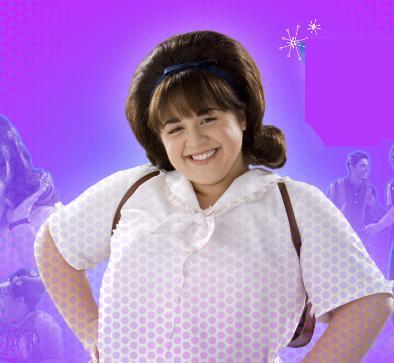 The 19-year-old actress was released on bail, while her father, Carl Blonsky, remained in jail. Golden was also arrested and released on bail. Golden's mother Elaine was reportedly hospitalized with serious injuries.
According to the Providenciales Police Department in the Turks and Caicos Islands, the fight erupted in the departure lounge of the Providenciales International Airport after everyone had gone through security.
A police source revealed: "Things got out of hand in an argument over seats in the departure lounge, and several people were involved in an altercation. There were some injuries involved."
Nikki Blonsky was charged with assault with actual bodily harm, which carries a maximum sentence of two years, and common assault, also known as threat of assault, with a 90-day maximum term.
Her father Carl was charged with grievous bodily harm. It means the victim was injured so severely they needed immediate medical care. The charge carries a five-year maximum sentence. Carl will remain in jail for nine days until a hearing is set on his bail, police say.
Bianca Golden was charged with assault with actual bodily harm.
A representative for Nikki Blonsky refused to make any comment about the issue.
Comments
comments