Lindsay Lohan, who is wearing a clingy gray dress, proves to the world that rehab really can do wonders for her.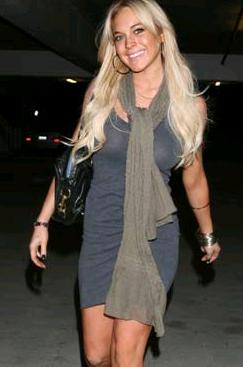 The "Freaky Friday" actress was spotted shopping in Beverly Hills. Her glowing look shows that she is coping with a drug-free life a lot better than many celebrity who went to rehab.
Maybe the reason behind for her glowing look is the new man Riley Giles in her life. Her love life might help put a smile back on her face. It is good that she is back to looking like more a lean girl than a Mean Girl.
Comments
comments