After John Mayer went to Cabo San Lucas without Jennifer Aniston, there a lot of speculation that the two are going their separate ways. The "Break-up" actress got more time in helping others, one child at a time!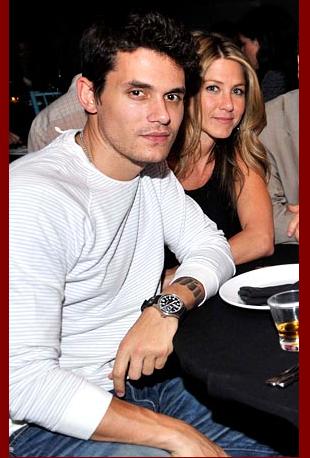 Aside from her scheduled Sept. 5 appearance at the "Stand Up to Cancer Telethon", the former "Friends" beauty recently shot a PSA for St. Jude's Children's Research Hospital. And on Aug. 7, she quietly slipped into the 5th Annual Friends of El Faro Benefit for the Casa Hogar Sion orphanage in Tijuana, Mexico.
The actress, who was rumored to split with her musician beau, donated two of her own purses: A white Tod's bag and a brown Henry beguelin, to the auction.
A partygoer revealed: "She also signed them 'With love, Jen Aniston. The cause of children is very important to her. She doesn't make a big production of it, but you can tell she really cares."
Meanwhile, Jennifer Aniston, showing no outward signs of grief over her breakup with John Mayer, got a pleasant surprise this week when she ran into Courteney Cox at an L.A. restaurant.
A fellow diner at the Sunset Tower hotel's restaurant shared: "It was a pretty amazing scene. Jen was sitting at a table inside and then suddenly Courteney Cox walked in. They were pretty surprised and excited to run into each other."
The diner added: "Jen looked incredible. Let me put it this way, it made me doubt the breakup story, because there is no way she was blue in any way. She was really happy … There was no hint of any problems."
Since the breakup, Jennifer Aniston, 39, and Mayer, 30, have settled back into their separate lives on different sides of the country, according to different sources.
Comments
comments