Kate Middleton, who was spotted during her sensational Caribbean holiday, unintentionally flashed her thigh as her dress rides up on a night out with Prince William.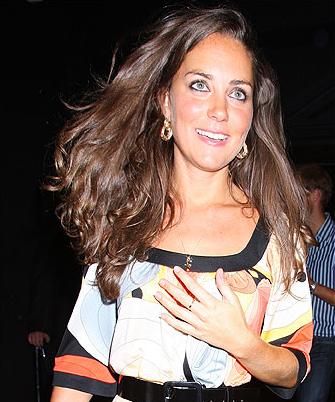 Her royal boyfriend was treated to a flash of thigh as he piled into a car at 3.45am.
The celebrity pair had enjoyed a night at Raffles in Chelsea, West London — with Wills looking on his last legs.
The prince, who previously sparked flying controversy, flashed some flesh of his own — the thinning thatch on the crown of his head.
The 26-year-old prince, who was bleary-eyed, were photographed with their left hands over their hearts as they left the posh club yesterday.
It was the first sighting of the couple together since they returned from a romantic holiday on Mustique in the West Indies.
Comments
comments